Appartamento Mandarino
The view from the apartment
Appartamento Mandarino
The table in the living room
Appartamento Mandarino
spacious apartment in Balestrate

Apartment Mandarino is a recently renovated and spacious apartment within walking distance from Balestrate's town center and its sandy beaches. The centrally air-conditioned apartment is located on the first floor and can accommodate up to five people.
The apartment has a very spacious living room from which you'll have a wonderful view of the Castellammare Bay. In the living room with direct access to a balcony you'll find two sofa's, a dining table and a TV.
The kitchen is fitted with a furnace, an oven, a fridge-freezer, a coffee maker and a microwave.
From the first bedroom with double bed and a big wardrobe you can access a balcony. The second bedroom with a double bed also has its own balcony. In the third bedroom you will find a single bed.
Appartamento Mandarino has two bathrooms, one with a bath, toilet and bidet and the other with shower and a toilet.
Via the winding staircase you can reach the small roof terrace with two sun loungers. From here you have a beautiful view of Balestrate and the Castellammare Bay.
In this tab you can view the availability and rental prices of Appartamento Mandarino and directly book this apartment. Please visit our search & book page, if you'd like to view the availability and prices of all our apartments, holiday homes and villas.
All rental prices include a free onsicilycard, the use of gas, water, electricity, Wi-Fi internet, towels and bed linens and the final cleaning of the apartment.
With a minimum 4-day stay, you can choose any amount of days/weeks that you wish to rent. We do not use fixed check-in or check-out days. This allows you to create the perfect holiday to fit your schedule and travel needs!
Apartment with:
Wi-Fi internet
air-conditioning
TV
DVD player
radio, CD and MP3 player
microwave
coffee maker
washing machine
travel cot (on request)
highchair (on request)
Sea and sandy beach:
within a 10- to 12-minute walk
Airport Palermo:
Airport Trapani:
The view from our apartment was even better than the photos on the website.Ingrid, Daniel & Melaku
We've had a very relaxing holiday, also because of the excellent service provided by Laura and Martijn. Grazie!
Pieter & Mirjam
We had a wonderful holiday. The apartment was really nice and big.Isabel, Maarten & Maud
we will certainly recommend your website and organization!Paul & An-Kristien
Click here to read Appartamento Mandarino's guestbook.
Guestbook Appartamento Mandarino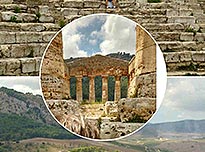 Nick & Gabi

"Our one week cycling holiday in Balestrate was a great success. Laura and Martijn arranged a transfer for us from Palermo and were there to welcome and brief us late in the evening at Appartamento Mandarino. They had helped us hire two Ridley bikes from Eurobici in Partinico and booked a car to take us there on Sunday. The apartment is comfortable, spacious and well-sited with a super view from roof and balcony. We had some great rides in the ideal, warm September weather: highlights were the temple and amphitheatre at Segeste and the medieval mountain-top town of Erice. The On-Sicily card gave us good discount on the bikes and La Forchetta where we had several meals. Martijn is a keen cyclist and the website has plenty of routes to download. Everyone we met was extremely warm and friendly and we had a really memorable time. Thank you!
All the very best from us both for the autumn.
Nick & Gabi"
---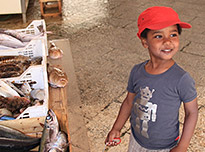 Famiglia Van hamme

"At the end of May we came back from a fabulous trip to Sicily. We had been looking for the perfect formula for a nice holiday for our son (3), but also for us – because we love to combine culture, beach / sea and nature.
It was the first time we rented an apartment and it was a big success. The view from our apartment was even better than the photos on the website. Everything was perfect: our car with a child seat, transfers to and from the airport. Actually we knew that everything would be fine, because Laura and Martin already showed a great professionalism and enthusiasm in answering our many mails, proceeding our booking.
The area was also worth it and we managed without any problems to make a daily trip without driving more than one hour per trip by car, which, because of our son, we found important. We visited Sicily only for one week. We really succeeded this week, with the additional tips from Laura, to fulfill our wishes. And as an extra bonus, we experienced the warmth of the Sicilians!
Definitely a must holiday destination!
Ingrid, Daniel and Melaku"
---
Famiglia Lynch
"We stayed in the Apartment Mandarino last summer. The whole holiday was a complete success from the booking to the transfers to the apartment. The apartment was amazing – clean, spacious and very cool!! Laura and Martijn were very helpful and Laura was full of useful information when she met us at the apartment with a lovely bottle of local wine. My boys still talk about the holiday and they are desperate to go back to the same place. We have lots of happy memories from the holiday.
We would highly recommend the website and will probably be revisiting soon!"
---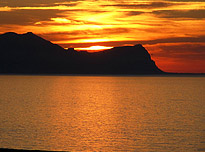 Ton & Ine
"We often go on vacation, but have never had such a large apartment, it was great to have so much space: 3 balconies, 1 roof terrace, a large living room, a large kitchen, 2 bathrooms and toilets, 3 bedrooms. Stunning views over the bay, washing machine. Very well equipped. Location excellent, near the highway, within walking distance of the town center.
We miss Sicily already very much, now we're back in the gray Netherlands.
Ton and Ine Tinus"
---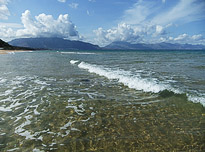 Pieter & Mirjam
"We've had a very relaxing holiday, also because of the excellent service provided by Laura and Martijn. Grazie! The apartment left little to be desired. Balestrate is pleasant, the beach is great, we had a nice walk in the woods. For those who like walking, here are our tips: the mountain near Alcamo, or a little further away, Ficuzzi in Corleone, a beautiful village from which several marked walking routes start. Having a cup of coffee and an ice cream at the Piazza Doumo Terrasini was also very pleasant, the road to this town (SS 187/113) is very nice. Scopello and the nature reserve lo Zingaro and its beaches are a paradise. There's just too much to mention! PS we loved the bakery in Via Roma in Balestrate. Ciao!
Pieter and Mirjam"
---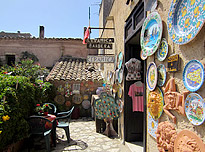 Isabel, Maarten & Maud

"Hello Laura and Martijn,
Thank you for the excellent service in Sicily. We had a wonderful holiday. The apartment was really nice and big. We have seen a lot of things in the area and your sightseeing and restaurant tips were very much appreciated. Even without the onsicilycard we thought everything was already cheap.
Thank you again and see you next time.
kind regards, Isabel, Maarten and Maud."
---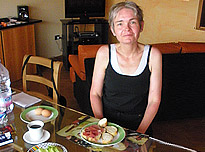 Carla & Jos
"From May 31 to June 7, 2012 we have enjoyed a week's holiday in Sicily, in apartment Mandarino. Prior to booking we had frequent contact with Laura and Martijn and for us it was very quickly clear that we wanted to book via their "on-Sicily.coml". And this week was beyond expectations!!
The apartment itself is very, and I mean very!! spacious; the description on the website is correct and the phots show a true picture of the apartment! It is so wonderful to wake up with such a view, and to go to sleep after having had exciting experiences during the day. Day tours are advisable to soak up some real Sicilian culture!! Balestrate itself is small but so quaint; the Sicilians go out on weekends and it is very nice to join them. The tips from Laura and Martijn are very handy. The onsicilycard is a nice guide; the hidden little shop around the corner is a must; enjoy specialties like riccota, various types of ham!!
The transfer service from / to Palermo airport was great! Our flight arrived earlier but our chauffeur was already waiting and so was Laura at the car rental agency, so we could start and enjoy our holiday immediately.
The environment itself is very versatile and we will definitely come back one more time (or several times), because a week is really too short to discover (the western part of) Sicily, especially if you still want to plan some rest days!!
We had a wonderful week and will always remember this, the contribution of Laura and Martijn was essential. Love to come back again, see you!!
Regards, Carla and Jos (Nijmegen)."
---
Paul & An-Kristien
"Dear Laura and Martijn,
many thanks for your help, the apartment was great and a we had a wonderful vacation.
we will certainly recommend your website and organization!
Paul and An-Kristien"
---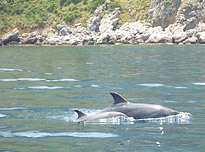 Mascha & Michiel

"Dear Laura & Martijn,
We decided in January to book a holiday in Sicily via your website on-Sicily.com. Beforehand we received lots of information to plan a nice week on this beautiful island. The arrival in combination with the transfer from the airport, the car and the welcome by Laura in Balestrate, already meant a relaxing and very welcome start to our holiday.
"Appartamento Mandarino" exceeded all our expectations! A very nice and spacious apartment, well equipped and with a breathtaking view of the "Golfo di Castellammare".
With the car we have visited many nice places like the mystical Monreale, the bustling Palermo, the brilliantly situated Caccamo, the imaginative Cefalu, the beautiful Castellammare del Golfo, the quiet Scopello and don't forget the breathtaking beaches of San Vito Lo Capo!
You organized a wonderful boat trip from Scopello along the shore of the beautiful "Riserva Naturale dello Zingaro". We ended up by chance in a magnificent spectacle of dolphins swimming in the beautiful clear waters, an unforgettable spectacle. See picture!
Actually, a week is too short to stay on an island so diverse, friendly, inviting, natural, culinary and full of hospitable and warm people. In any case this week for us was unforgettable, certainly thanks to you!
Mascha & Michiel"
---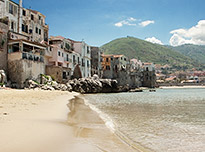 Marit & Bram
"Ciao Laura e Martijn,
Thanks for everything, we had a great holiday. The apartment was very big and our bedroom looked like a ballroom. So we still have to get used to our small town house again… 🙂
We are glad that here we are unable to find cannolos and other Sicilian pastries, because we couldn't get enough of those in Sicily. Now it's time for a strict diet…!
Good luck on the beautiful Sicily and see you soon!
Marit & Bram"
---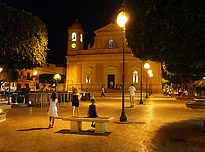 Wouter, Roderick, Marte, Mayke, Geer & Sophie
"Dear Laura and Martijn,
Thank you for a great week in apartment Mandarino in Balestrate. We really liked the apartment. It is super spacious, luxurious and with great views over the bay of Balestrate. Your information was comprehensive, practical, and you gave us good tips. We can recommend anyone a stay in apartment Mandarino. We'd love to come back again!
Kind regards, Mayke Rood/Geer Hubers/Sophie Hubers"
---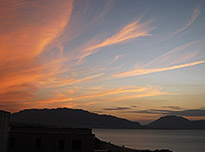 Bastiaan, Janneke, Simon & Elja

"In September we went for a holiday to Sicily with 4 people. After a bit of googling, we came across the website of Laura and Martijn – sent them an email immediately and after some nice email exchanges we booked Appartamento Mandarino through them. A two-hour flight with Ryanair, a 40-minute drive, and we were enjoying dolces at Laura and Martijn's home.
The apartment we stayed in was really perfect; spacious, fine cuisine, a (hard!) choice of 3 balconies and a roof terrace and great views over the bay. It was around 27 degrees and sunny so we swam a lot and hung out on the sandy beach of Balestrate. From Balestrate we made several trips with our rental car to Monreale, Scopello, Trapani, Palermo, Selinunte, Segesta and Corleone. In Trapani we had great food at a restaurant Laura and Martijn advised us.
Driving to Corleone through the rugged interior was an experience in itself and a visit to Corleone can be combined with a visit of the Greek Temples in Selinunte. Palermo by car is also an experience in itself 🙂 The square in Balestrate is an excellent place to drink a few beers in the evening.
In short, we have found a perfect combination of sun and sand on one hand, and culture and sights on the other. Recommended!
Bastiaan, Janneke, Simon, Elja"
---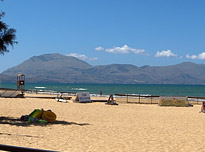 Peter, Marjolein, Mirjam & John
"Last September we were in Appartamento Mandarino in Balestrate in Sicily. It was great. This was our second time on this beautiful island, and it won't certainly be the last.
From the first email contact to our return flight, everything was perfectly arranged. It was nice to arrive at the apartment and to greet the owner of the house. Spacious, cozy, beautiful views, nice terraces including a roof terrace.
The excursions were a success. The excursion to Mount Etna, which is definitely a must, was impressive. And the taxi ride to and from Alcoma was an experience in itself. And the food in agriturismo Tarantola is a happening. What a delicious food en wines. Here you eat typically Sicilian, tip: a little bit more time between the courses would be nice!
In Segesta we've been to the temple and we realized that it was very warm. We even experienced a real fire.
Also on the beaches and in Balestrate we enjoyed ourselves. We met lovely people. It's a joy to go on a holiday in Sicily!
Laura and Martijn, thank you and certainly until next time
Peter & Marjolein Abbink
Mirjam & John Luijckx"
---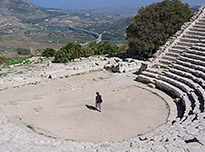 Gon & Wim
"In early October 2010 we spent more than 1.5 weeks in apartment Mandarino in Balestrate. We greatly enjoyed the first introduction to Sicily. Our pleasant stay at Mandarino played a big part. A spacious, well-equipped apartment with a great view of the sea from both terraces. In terms of location and views "lifted" above street level, but in terms of sound, smell, etc. very much connected with the Sicilian everyday life. Furthermore, a great location: close to the beach, shops and restaurants. Nothing better than a walk to town in the morning, getting some fresh bread; an espresso at a bar and reading a newspaper.
The detailed information Laura & Martijn gave us, has helped us to explore the splendid western part of Sicily. Situated near the A29, Balestrate has been a great base for us.
Gon & Wim Beijer,
Wijchen"
---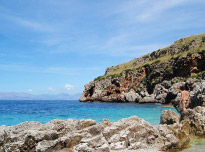 Sjaak & Anita
"Hello Laura and Martijn,
A bit late, but we still wanted to let you know that we really liked our stay at App. mandarino.
Really fantastic! Plenty of space and comfort!
Especially the balcony overlooking the sea and in the street below us we could witness the Sicilian life.
Sicily is very peaceful and Balestrate nice and quiet!!
We already miss it all, especially the beach and the nice sea, in short, to be repeated!!
Regards Sjaak and Anita"