cycling holidays in Sicily
cycling holidays in Sicily
cycling holidays in Sicily
cycling holidays in Sicily
Cycling holidays in Sicily
Are you looking for a lovely, sunny location for you and your cycling friends? Then Sicily is the place for you!
We organize tailor made cycling holidays for small and larger groups on the lovely island of Sicily. Besides cycling in a beautiful, hilly landscapes with several nice climbs, you can enjoy the delicious Sicilian cuisine and admire several places of interest in the area. If your non-cycling partners would like to join you, we can organize separate activities for them, like a trip to a wellness center, a shopping trip to Palermo, and so on.
On this page you'll find out what we can organize for you and your cycling buddies. Don't hesitate to ask us for a quote. Just send us an email with your wishes, the number of cyclists in your group and let us know whether you'd need transfers, bike and car rental, etc. and we will get back to you as soon as possible!
What we can organize for you:


Bike rental
If you can't or don't want to bring your own bikes, we can arrange rental bikes for you. See: bike rental in Sicily

A cycling guide
You can follow an English speaking cycling guide on several beautiful rides in the area. See: cycling with a guide

Car rental
We can arrange rental cars, from small models like the Fiat Panda to vans, like the Mercedes Vito.

Catering
We can organize breakfast, lunch and dinner, either at the "base camp" or in one of the restaurants in the area.

Excursions
We can organize excursions to several places of interest. If your non-cycling partners/family members would also like to come to Sicily, we can combine an excursion for them with a bike ride for you. For example: You can go and ride to Erice, a lovely medieval town situated 750 meters above sea level, while your friends /family members are driven there by bus, so you can all meet up for lunch!
Guestbook cycling holidays
Hello Martijn and Laura,
We had a fantastic week of cycling starting daily from the holiday home Casa Corona and Casa Tannura (13 people). Every day we got up with sunlight on the balcony and every day we had sunny and warm weather. Ideal for cycling. The rented road bikes were very good, and the service at the bike shop was excellent.
We once had problems with one bike. A call to Martijn and within minutes we got a message back, informing us that a car of the bike shop was on its way. The two rented Fiat Pandas were also well organized.
Beforehand, we had prepared several routes. Martijn helped us with planning. Thanks for that. We rode scenic routes along the coast and in the hinterland. We cycled 575 km with 7600 vertical meters.
We particularly found the daily dinners at various restaurants really special. Every time we got something else. Especially the evening where a cook come and cooked at our holiday home was great with all the various snacks and drinks (what a flavor combinations !!!).
Thank you on behalf of the cycle group,
Willem Roodbol and Alex van der Knaap
Accommodation: Casa Tannura & Casa Corona
---
Dear Laura and Martijn,
Thanks for helping us have such a great cycling trip to Sicily. Your help before and during the trip was very efficient and everything ran smoothly; the transfers, the bike hire, the suggested bike routes, and the accommodation (you even provided us with pasta and wine upon our late arrival at the villa). We all loved Sicily as a cycling venue, the views were stunning, the food was fantastic and the people were wonderful. Though some of the roads could do improving, the drivers were actually very considerate of cyclists. All in all a great trip.
John and (6) friends.
Accommodaties: Casa Tannura & Casa Corona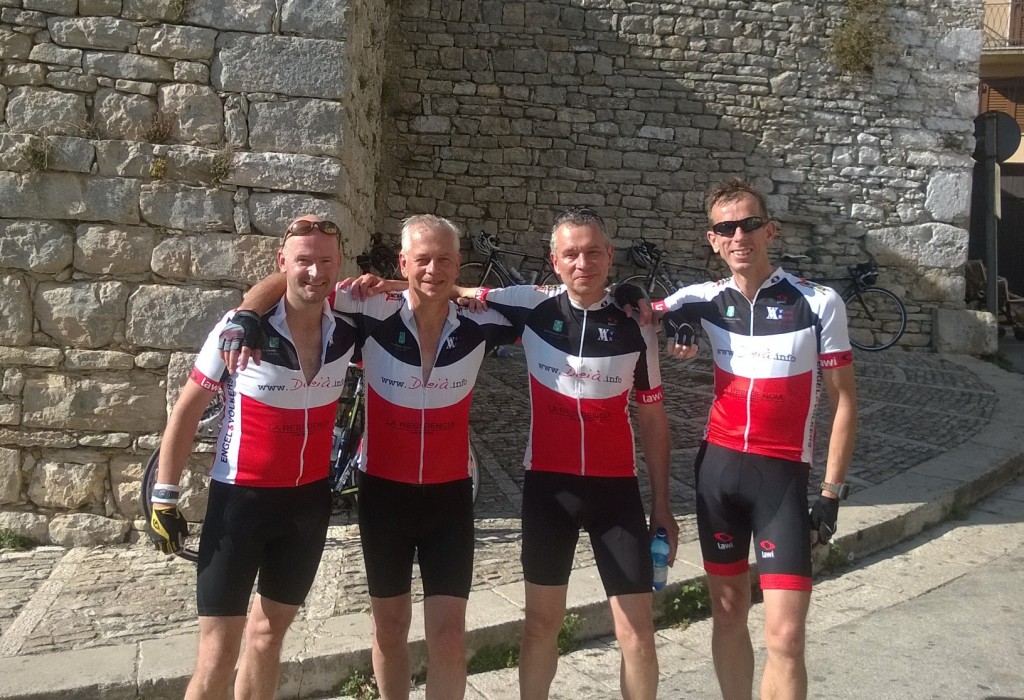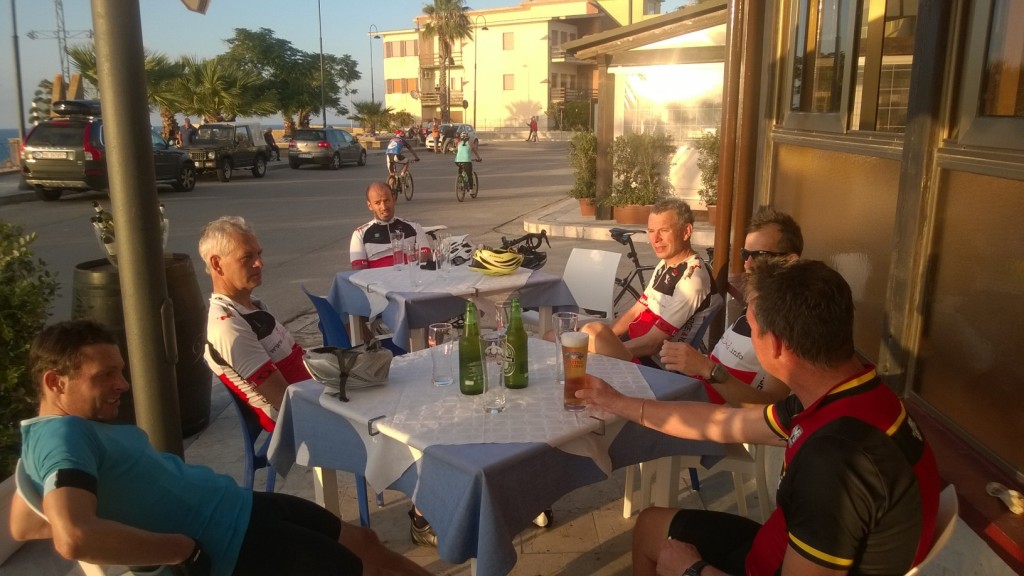 ---
Hi Martijn & Laura,
We are back in the Belgian daily routine after a lovely cycling holiday in Sicily. I herewith would like to thank you both again for all the efforts you made to give us a brilliant holiday, I'd do it again. You can count on a lot of word-of-mouth advertising in Belgium for on-Sicily!
Kind regards,
Tim
Accommodatie: Drie appartementen in de Borgo delle olive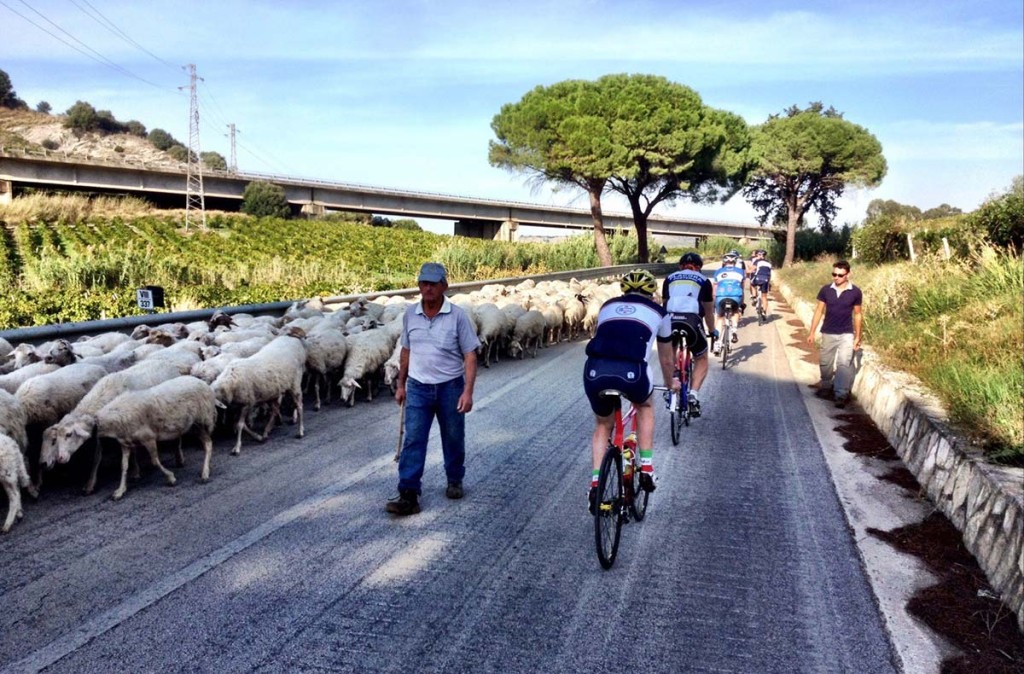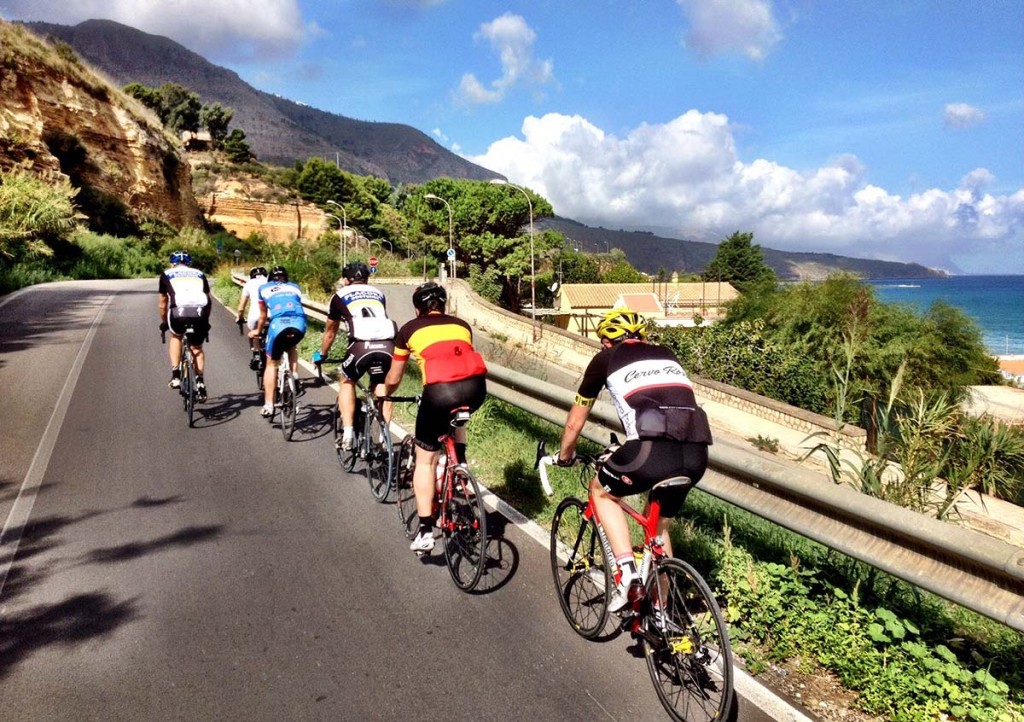 ---
Laura cara,
On behalf of the entire bike group I want to thank you for the work you have done for us!
Alfonso and Domenico are excellent drivers. Eurobici has given us good bikes.
We enjoyed some unforgettable, beautiful, warm Sicilian cycling days. We all fell in love with this beautiful part of Italy, very authentic and unspoiled.
On the next trip to Sicily we will definitely book with your organization again.
See you next time,
Frank.