Villa Liccumia
Villa Liccumia with swimming pool
Villa Liccumia
The sitting area on the first floor
Villa Liccumia
Villa with swimming pool
Villa Liccumia is a spacious and beautifully furnished villa with swimming pool, only a 5-minute drive from the large sandy beach and the center of the Sicilian coastal town of Balestrate.
The living room with air-conditioning, a large dining table and open kitchen is located on the ground floor. The seating area has a TV with SKY (satellite TV). From the living room you have access to the first bedroom with double bed, a bedroom with two single beds, a third bedroom with a single bed and a bathroom with shower, toilet and bidet.
On the first floor there are two more bedrooms each with a double bed. There's also a sitting area and another bathroom with shower, toilet and bidet. The sofa in the sitting area functions as a double sofa bed. If you use the sofa bed, you can stay in the villa and annex with up to 13 people.
The sixth bedroom is located in the newly renovated annex. This bedroom with double bed is air-conditioned and has an en-suite bathroom with shower and toilet. At the back of the annex you will find the outdoor kitchen with a gas stove and a barbecue.
The villa has a large garden with a beautiful pool area with. You can enjoy the Sicilian sunshine on one of the sun loungers by the private pool. The dimensions of the pool are 3.5 x 10 meters. Next to entrance of the villa there is a sitting area with outdoor furniture. On the porch you'll find a large outside dining table. In the evening, the pool area is beautifully illuminated.
The villa is quickly accessible from one of the two airports in the area: it's only a 40-minute drive from Trapani airport and a 20-minute drive from Palermo airport. The villa is ideally located for day trips to all the places of interest in the area. There are several local and provincial roads nearby and the highway is only a few minutes' drive.
Balestrate is the nearest village, but the towns of Alcamo and Partinico, where you can find larger supermarkets, are also nearby.
TIP: On this page of our (Dutch) blog you will find more pictures of this villa with swimming pool.
In this tab you can view the availability and rental prices of Villa Liccumia and directly book this villa. Please visit our search & book page, if you'd like to view the availability and prices of all our apartments, holiday homes and villas.
All rental prices include a free onsicilycard, the use of gas, water, electricity, Wi-Fi internet, beach towels, swimming pool, towels and bed linens and the final cleaning of the villa.
With a minimum 4-day stay, you can choose any amount of days/weeks that you wish to rent. We do not use fixed check-in or check-out days. This allows you to create the perfect holiday to fit your schedule and travel needs!
Villa with:
private swimming pool
air-conditioning
Wi-Fi internet
TV
microwave
outdoor kitchen and barbecue
washing machine
sun loungers
travel cots (on request)
highchairs (on request)
Sea and beach:
Airport Palermo:
Airport Trapani:
Thanks to you this week was a great success.Famiglia Verstraten
Villa Liccumia is a wonderfully spacious villa with lots of outdoor space and a beautiful swimming pool.Famiglia Groeneveld
We had a wonderful holiday in villa Liccumia. Vera & Michael
It was our first holiday in Sicily, but certainly not the last!Famiglia De Jager

Click here to read Villa Liccumia's guestbook.
Guestbook Villa Liccumia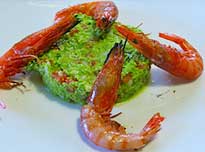 Famiglia Verstraten

"Dear Laura & Martijn,
This year we were married for 40 years and we wanted to celebrate this in a special place with our two children, their partners and our grandchildren. We came across this villa on your website. After a number of emails back and forth we decided to book and we certainly did not regret it.
We were picked up at the airport (what a great service) and from the car rental you drove us to the villa. The house is very spacious and there were indoor and outdoor tables where we could eat with the whole family. The swimming pool was a great success with our grandchildren. We particularly enjoyed the special evening that our children had organized together with you: a chef came by to cook the most delicious dishes and at the end of the meal we got a beautiful cake as an extra surprise.
We have had a wonderful time together and would like to thank you very much. Thanks to you this week has been a great success.
Kind regards,
Wim and Trees Verstraten"
---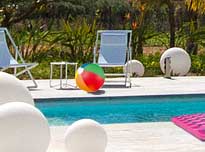 Famiglia Groeneveld

"Hi Laura & Martijn,
We saw this villa on your Facebook page and were sold right away. We wanted to book for 9 days and that turned out to be no problem. The Liccumia is a wonderfully spacious villa with lots of outdoor space and a beautiful swimming pool. We often went for trips in the morning and when we came back we took a refreshing dive.
After our stay we drove to the east of the island and we also loved that area. There is so much to see on the island, we should definitely come back!
Kind regards,
Ellen Groeneveld"
---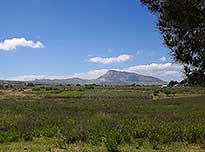 Vera & Michael

"Hi Laura and Martijn,
We had a wonderful holiday in villa Liccumia. The villa was ideal for our family with teenagers. The dependence was a particular success with the eldest, and he claimed that room right away. The villa is beautifully situated and the pool was ideal on the hot summer days.
We think privacy is very important and we had plenty of it. We loved to eat together on the veranda in the evenings and then enjoy a glass of wine on the outdoor furniture.
We spent a day in Palermo (thanks for the route to Monreale), visited Segesta and we rented a boat in the harbor of Castellammare. The week flew by!
Thanks for everything and good luck in Sicily.
Kind regards,
Vera and Michael"
---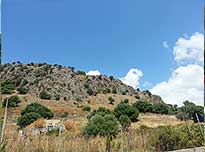 Famiglia de Jager

"Dear Laura and Martijn,
thank you for the friendly welcome and the good service. We really liked Villa Liccumia. From our first accommodation in Agrigento we often had to drive a long tim to get somewhere. This villa was clearly much better situated, which was nice when we wanted to eat something in town or when we wanted to do a day trip. Our children loved the pool, but we also went to the beach of Balestrate a few times.
It was our first holiday in Sicily, but certainly not the last!
Kind regards,
Sandra and Theo de Jager"