Casa del Monsù
On the courtyard of the masseria
Casa del Monsù
The sofa in the living room
Casa del Monsù
Armchairs in the living room
Casa del Monsù
characteristic holiday home
Casa del Monsù is a recently renovated and characteristic holiday home in the typical Masseria Mirabile, located just outside of the Sicilian coastal town of Balestrate.
The air-conditioned living room with open kitchen and dining table and the first bathroom with shower, toilet and bidet are situated on the ground floor. In the living area you will find two comfortable armchairs, a couch /sofa bed, and a TV with DVD player. The kitchen is equipped with an oven and a microwave oven.
Via the stairs you'll reach the first floor with the two air-conditioned bedrooms and the second bathroom with shower, toilet and bidet. The first bedroom has a double bed and the second bedroom has two single beds.
In front of the entrance of the holiday home you'll find a large outdoor table with chairs and a parasol.
Holiday home with:
Wi-Fi internet
air-conditioning
LCD TV
DVD player
radio, CD and MP3 player
microwave
communal pizza oven
communal washing machine
travel cot (on request)
highchair (on request)
Sea and sandy beach:
Airport Palermo:
Airport Trapani:
2019
Price per week
December 29
–
March 23
€ 450
March 23
–
April 13
€ 500
April 13
–
May 11
€ 550
May 11
–

May 25

€ 530
May 25
–
June 22
€ 540
June 22
–
July 20
€ 625
July 20
–
August 17
€ 770

August 17

–
August 24
€ 625

August 24

–
September 21
€ 500
September 21
–
October 5
€ 435
October 5
–
October 19
€ 440
October 19
–
November 2
€ 450
All rental prices include a free onsicilycard, the use of gas, water, electricity, Wi-Fi internet, towels and bed linens and the final cleaning of the holiday home.
With a minimum 5-day stay, you can choose any amount of days/weeks that you wish to rent. We do not use fixed check-in or check-out days. This allows you to create the perfect holiday to fit your schedule and travel needs!

..a great place for a holiday with kids. They had the time of their life.Famiglia Moree
Lovely people, good food, beautiful surroundings and (clean) beaches, totally awesome.Alice, Jan & Georg
We have had a wonderful holiday in the beautiful Masseria Mirabile.Famiglia Janssen
..sun, sea, cycling, fine wines, relaxing, delicous food, in short, we enjoyed ourselves!Famiglia De Vries
Click here to read Casa del Monsù's guestbook.
Guestbook Casa del Monsù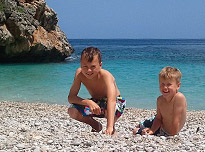 Famiglia Moree

"Dear laura and martijn,
unfortunately we were not able to meet you again during our stay in Sicily. We had a great time and wish we could have stayed longer . But alas, duty calls. Paolo's Masseria is a great place for a holiday with kids. They had the time of their life. We enjoyed the surprisingly beautiful beaches, traditional villages, the Sicilian cuisine and wonderful evenings in the baglio.
Laura and Martijn, thank you again for all your service and we hope to see you presto in sicily!
Arthur denise jens finn"
---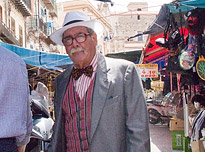 Alice, Jan & Georg
"Our third visit to Sicily and the second to the north-west side, we came back after last year's Sicilian holiday, this time two weeks later than last time (when the first 3 days we had some bad weather)
Lovely people, good food, beautiful surroundings and (clean) beaches, totally awesome.
This time we had booked very early, in December, and chose the "Masseria Mirabile – Casa Del Monsu" and that was a very good choice. Everything was fine, the booking went smoothly: an email to Laura and Martijn and all was set. The last thing we did was to find a car for a good price and we were good to go.
Casa Del Monsu was exactly as it appears on the site, situated in the beautiful countryside, 4 km from the lovely beach of Balestrate and half an hour from the snorkeling center in Scopello.
The owner Paolo took great care of us with bowls full of apricots and other fruit. The apartment was lovely furnished and has two bedrooms and two bathrooms…
A good location to explore the area, 2 km from the highway. What we liked was the beach : crowded with Sicilian families on Sundays and almost empty on week days, just some young people around.
Thanks to the good tips from Laura and Martijn and our host Paolo we visited the most beautiful places. We went to Palermo (previous year we did it by car: never again) this time we followed their advice and parked the car in Monreale and then took the bus to the center of Palermo.
All in all, we had a great time.
Alice, Jan and Georg"
---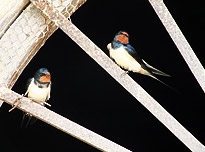 Ramses & Mariëtte
"buona sera Laura & Martijn
We have been back home now for a week and we had a great time in casa del Monsu, a lovely house in a typical old style and with those thick walls really not noisy. The courtyard is nice for having breakfast in the spring sun near some swallows that are actively nesting.
From this house you can explore the beautiful surroundings, beautiful mountain villages with stunning views and the beautiful nature. We're went hiking in the Zingaro park a couple of times, where we saw Old World swallowtails and common blues in a beautiful sea of flowers and lots of dwarf palm trees. We enjoyed it and will definitely return to Sicily.
Thank you for the good care!!
Ramses and Mariëtte."
---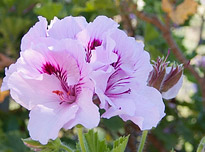 Famiglia Janssen

"We have had a wonderful holiday in the beautiful Masseria Mirabile. We rented Casa del Monsu. The house is nicely decorated, it's cozy and we immediately felt at home. We enjoyed the weather, the food, the kind Sicilians and of course the sea! We couldn't see everything so we'll be back soon.
Until next time!
Fam. Janssen, Breda"
---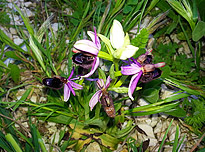 Famiglia De Vries
"Dear Laura and Martijn,
Our holiday in a nutshell:
sun
sea
cycling
fine wines
relaxing
delicous food
in short, we enjoyed ourselves!
Thank you for everything.
Greetings from Haarlem,
Jan and Magda"
---
Sorin
"Sometimes you can discover beautiful things without really looking for them, and this how it happened with the wonderful vacation with spent in Sicily tanks to Laura and Martijn.
We were looking for a warm place to spend our winter holiday and for a very long time I wanted to see Sicily. We found the on-Sicily site and I knew right away that they are what I was looking for: Laura and Martijn were offering not only lots of information about all the things you must see while in Sicily, but also bike routes for road bikes and I really wanted to ride my bike as much as possible during this holiday.
Laura and Martijn offered to my girlfriend and me one of the most beautiful locations you might want to stay in: Masseria Mirabile – Casa del Monsu, a typical Sicilian house with lots of green and flowers and nice pets. We had a lot of fun with the two donkeys and the cat!
The price was honest and I thank them once more for that. Laura and Martijn were the perfect hosts, alert, discreet, always ready to help. From the start they helped us get a reasonable prices car from a local car rental, organized for us to be picked up at the airport and gave us a lot of useful information about the surroundings.
Martijn is a great amateur biker and together we've done some trips and seen great places. It was a wonderful experience for someone like me, looking for new paths and breathtaking views.
I warmly recommend you to try the experience offered by Laura and Martijn as their dedication, together with the calm and beautiful Sicilian area, will make you holiday unforgettable!"