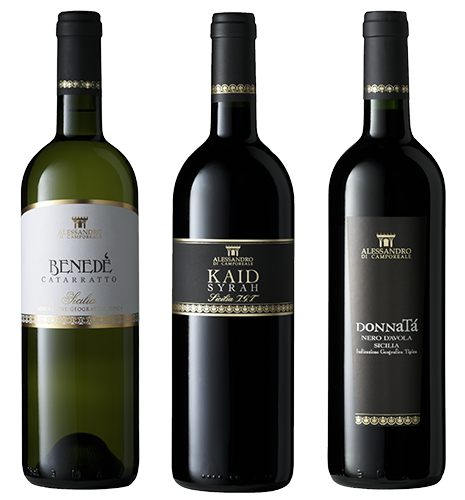 sicilian wines
History of Sicilian wines
The viticulture was introduces in Sicily about 4000 years ago. Besides wine, olive oil and grain have been the most important agricultural products of the island. In the 19th century the wine production increased with wines from the Marsala area and mixed wines from other provinces for which there was a high demand in the north of Italy. The viticulture was almost completely destroyed around 1880 by the phylloxera. By crossing the Sicilian vines with vines from America, the Sicilians were able to obtain a vine that was resistant to the phylloxera, so in the beginning of the 20th century the viticulture started to flourish again.
Until the 60's of the last century the Sicilian viticulture was famous mainly for its liqueur wines from Marsala, but in the 70's, more and more good white wines were produced on the island, like the Regaleali bianco, the Nozze d'oro Tasca, the Feudo dei fiori and the Colomba Platino. In the 80's of the last century there was an increase of red wines aged in wood casks and matured in the bottle, like the Duca Enrico of wine producer Corvo. Around the year 2000 the red wine made from the regional grape variety Nero d'Avola became very populair.
In the last 10 years there has been an increase of Sicilian wine producers who focus on making high quality wines. There are 22 DOC (Denominazione di Origine Controllata, an official quality assurance label) and 1 DOCG (Denominazione di Origine Controllata e Garantita, a more restrictive identification) the Cerasuolo di Vittoria.