Casa Giudeo
The living room with fireplace
Casa Giudeo
The stairs to the roof terrace
Casa Giudeo
The view from the roof terrace
Casa Giudeo
The view from the roof terrace
Casa Giudeo
The entrance and part of the garden
Check availability and book
Click here to check availability and to directly book this holiday home.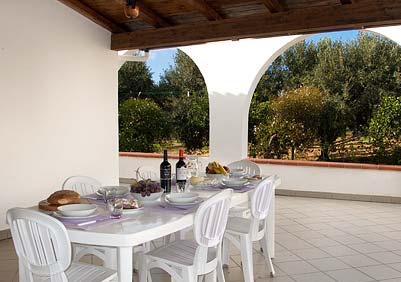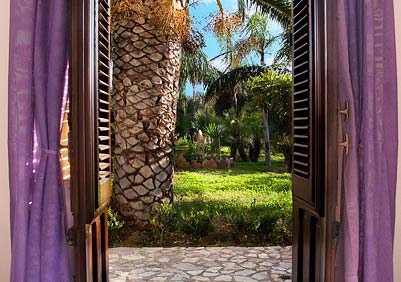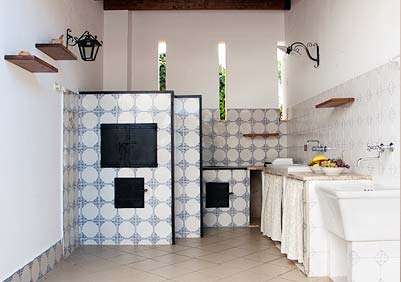 In this tab you can view the availability and rental prices of Casa Giudeo and directly book this holiday home. Please visit our search & book page, if you'd like to view the availability and prices of all our apartments, holiday homes and villas.
All rental prices include a free onsicilycard, the use of gas, water, electricity, Wi-Fi internet, Intex swimming pool, towels and bed linens and the final cleaning of the holiday home.
With a minimum 4-day stay, you can choose any amount of days/weeks that you wish to rent. We do not use fixed check-in or check-out days. This allows you to create the perfect holiday to fit your schedule and travel needs!
Holiday home with:
Wi-Fi internet
air-conditioning
Intex swimming pool
TV
DVD player
radio, CD and MP3 player
microwave
washing machine
outdoor kitchen with pizza oven
travel cot (on request)
highchair (on request)
Sea and sandy beach:
Within a few minutes'
drive
Airport Palermo:
Airport Trapani:
We would like to thank Laura and Martijn for the lovely week on the wonderful island of SicilyBram, Rob & Tyas
The house was absolutely beautiful and even more beautiful than shown on the picturesFamiglia Oosterveld
Casa Giudeo is a great house, partly due to its location amidst all the fruit trees.Bennie, Gea & Annet Bergman
Holiday home Giudeo is a nice base to explore the area.Karel and Leny Sweers
Click here to read Casa Giudeo's guestbook.
Guestbook Casa Giudeo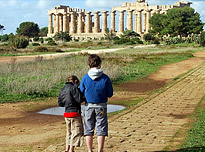 Famiglia Antonissen
"Ciao!
We have spent our Christmas holiday in Casa Giudeo and we had a great time. In the evening in front of the fireplace and during the day the kids played in the huge garden. They loved to pick the oranges and tangerines, who were also very tasty!
We've even occasionally enjoyed the sun and the view over the Gulf of Castellammare from the roof terrace.
Famiglia Antonissen"
---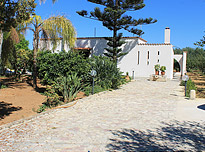 Famiglia Smeets
"Hello,
We look back on a perfectly organized holiday in Casa Guideo.
The house is situated in the "hinterland" of Balestrate, where you're not disturbed by other people in the area.
The house and garden are beautifully kept and maintained, all amenities are provided.
The central location makes it the perfect base from which to explore this part of the island.
In short, definitely a place to come back to.
Kind regards.
Anouk, Fauve, Julie and Edwin Smeets"
---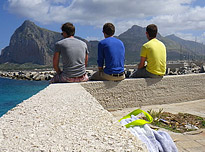 Bram, Rob e Tyas
"We would like to thank Laura and Martijn for the lovely week on the wonderful island of Sicily of which we have fond memories. As evidence a piece of San Vito Lo Capo in the picture. Definitely recommended for all the lucky ones who are going on a trip!"
---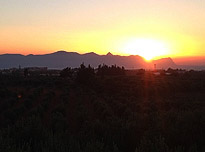 Famiglie Oosterveld
"Baarn August 2, 2012
Dear Laura, Martijn
We can look back on a truly wonderful holiday.
The house was absolutely beautiful and even more beautiful than shown on the pictures, beautiful location, well equipped, nothing left to be desired.
The island for us was magical, almost mystical, both the environment and the people. The owner is a really nice man who daily came and brought us large quantities of fruits and vegetables. Maybe you can say hi to him from us.
The onsicilycard is a great initiative.
There is plenty to see in the area and we still haven't seen everything, so a good reason to come back again soon.
Thanks for your help when we had a few problems, a happy ending, just as mysterious as the island.
All in all a memorable holiday.
Kind regards,
Family Oosterveld"
---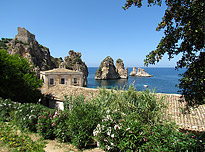 Famiglia Bergman
"Dear Laura and Martijn,
We've had another lovely week in Sicily, also thanks to you. Everything was planned down to the last detail. Casa Giudeo is a great house, partly due to its location amidst all the fruit trees.
In 2011, we have been to the other side of the island, near Cantania, but this region is much more relaxed. We had heard that it is incredibly chaotic near Palermo, but the opposite was true. The people here are very friendly. Highlights for us were Capo di Vito, Erice, Tonnerale scopello, Cefalu and Palermo.
Greetings,
Bennie, Gea and Annet Bergman."
---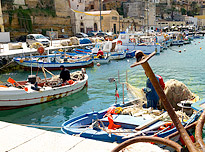 Famiglia Ceyssens & amici
"We enjoyed a week in Sicily during the Easter holidays
We stay with 3 couples (6 adults) in casa Giudeo Welcome by Martijn and Laura was perfect.
Friendly, helpful.
The house was clean and spacious for the six of us.
The only thing I missed was a Nespresso coffee machine…
We hired a car through Martijn and Laura and all went perfectly as planned.
So a big compliment to them for arranging everything perfectly.
We have really enjoyed our holiday in Sicily
thanks"
---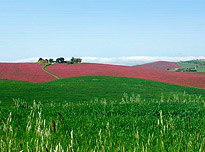 Famiglia Sweers
"Hello Laura and Martijn,
We enjoyed our holiday in Sicily. Holiday home Giudeo is a nice base to explore the area. With several terraces so there was always place in the sun or in the shade.
Your welcome was warm and all information very clear. When the sun shines every day of the week and you can smell the lemon trees around the house, your holiday can't go wrong. For us Sicily is the island of sun and an incredible amount of flowers.
Thanks again and regards,
Karel and Leny Sweers"
---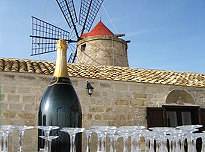 Famiglia Klaassen
"After many, many holidays in the rest of Italy, now finally a holiday in Sicily. Our choice was quickly made: if we go to Sicily, we book the holiday home, the rental car and transfers via on-Sicily.com. With great anticipation, we traveled to Trapani, Where a signor was waiting for us to drive us quickly and safely to Balestrate.
We were able to immediately enjoy this special, magical island. During the transfer we saw hills interspersed with fields of grain and all kinds of rare flowers.
Within 40 minutes we were in the small center of Balestrate, Laura organized everything at the car rental agency and within 10 minutes followed her in our rental to our "Casa Guideo".
What a great house, living room not too big, three good sized bedrooms, nice kitchen, 2 bathrooms and a lovely garden where the six of us were able to eat, drink and relax. This is a place where you enjoy being outdoors, in the sun on the roof terrace and in the shade and out of the wind on the porch. We had a great tiem and we've done many things. We dined at the restaurants Laura and Martin advised us, we visited the temples of Segesta and Selinunte, we walked in and admired Palermo, we saw the salt pans in Trapani, enjoyed the beautiful views from Erice, we visited 2 beautiful wineries in the area and the picturesque Castellammare del Golfo and we also drove to the more touristic town of Cefalu.
All equally unique and special, so much different than what we were used to in the rest of Italy.
Have we seen it all in Sicily? No, certainly not, we want and need to somehow go back there and if it's up to us. We'll book our next vacation again via on-Sicily.com.
Everything was well organized and when necessary, Laura and Martijn are ready to help you. Really customer friendly, something you expect but often never experience. Was it expensive? No, I found the rent for the house was really reasonable and so were the costs for the rental car and transfer service.
Did we come back richer? No, not really, but we did come back with lots of great memories, desires, nostalgia and new friends.
To anyone who dares to enjoy him or herself, go to Sicily and let Laura and Martijn organize a wonderful holiday for you!"
---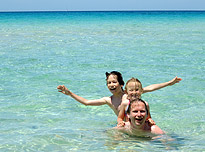 Famiglie Kool & Huiberts
"Dear Laura and Martijn,
Already upon arrival at the airport we had forgotten about The Netherlands. How wonderful it was to arrive with two families at the airport and to be picked up and driven directly to Balestrate, all organized by you. The weather was lovely and so was the cold water Laura offered us at the car rental agency! Before we knew, we were checking out the wine list with delicious wines at the outdoor table at Casa Giudeo, while the kids were playing in the huge garden.
We had a very relaxing week at Casa Pianino and Casa Giudeo. For us it really felt like home, something we all really needed. Everything went so smoothly thanks to your help during the preparation, the service, hospitality and tips. It really helped us enjoy our holiday! Trips along the coast, ice cream in the square of Balestrate, all Italian treats, playing on the beaches, the apricots, lemons and oranges in the garden, what a feast for parents and children! It feels like we have been in Sicily for a much longer period, which is a good sign.
Now we are back at home, but Sicily is still in our minds. We hope to hold on to that feeling until the next trip to Sicily!
Arrivederci in Sicilia!
Famiglie Kool e Huiberts"