Appartamento della Baronessa
Appartamento della Baronessa
In the Sicilian sun in front of the entrance
Appartamento della Baronessa
Appartamento della Baronessa
The view from the balcony
Appartamento della Baronessa
Appartamento della Baronessa
The sofa (bed) in the apartment
Appartamento della Baronessa
Appartamento della Baronessa
Apparamento del Barone and Appartamento della Baronessa
Appartamento della Baronessa
To the courtyard of the masseria
Appartamento della Baronessa
Appartamento della baronessa is one of the recently renovated apartments in the typical Masseria Mirabile, just outside of the Sicilian coastal town of Balestrate.
Appartamento della baronessa is situated on the first floor. The central area of the apartment is the air-conditioned kitchen with dining table from which you have access to the bedroom, the bathroom and the loft.
The bedroom is fitted with air-conditioning and has a double bed and a small balcony, overlooking the masseria's courtyard. The bathroom has a shower, a toilet and a bidet.
Upstairs in the loft, you'll find two comfortable sofa beds, a TV and CD-, MP3- and DVD player. When the sofas are used as beds, the apartment can accommodate up to our people.
Appartamento della Baronessa is situated next to Appartamento del Barone. These two apartments can easily be joined and used as one large apartment. This larger apartment can accommodate up to 9 people. See: combinations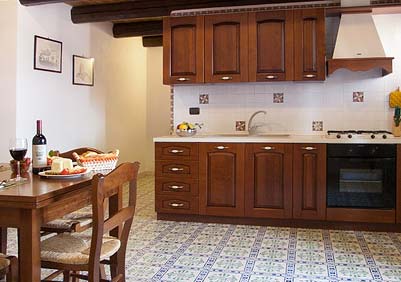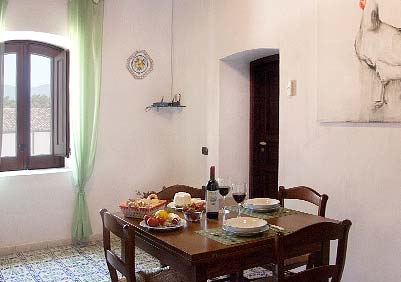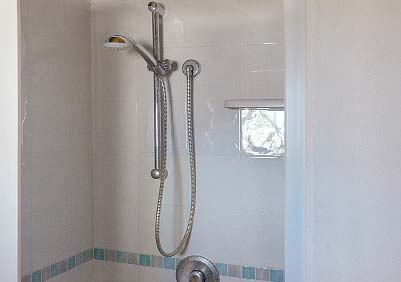 In this tab you can view the availability and rental prices of Appartamento della Baronessa and directly book this apartment. Please visit our search & book page, if you'd like to view the availability and prices of all our apartments, holiday homes and villas.
All rental prices include a free onsicilycard, the use of gas, water, electricity, Wi-Fi internet, towels and bed linens and the final cleaning of the apartment.
With a minimum 4-day stay, you can choose any amount of days/weeks that you wish to rent. We do not use fixed check-in or check-out days. This allows you to create the perfect holiday to fit your schedule and travel needs!
Apartment with:
Wi-Fi internet
air-conditioning
LCD TV
DVD player
radio, CD and MP3 player
microwave
communal pizza oven
communal washing machine
travel cot (on request)
highchair (on request)
Sea and sandy beach:
Airport Palermo:
Airport Trapani:
Appartamento della Baronessa is spacious, clean and fully equipped.Rob, Carla & Bobbie
We had a great time and a very relaxing holiday especially because the children could play safely in the courtyard.Famiglia Antonissen
What a lovely apartment, the Baronessa!Esther & John
Click here to read Appartamento della Baronessa's guestbook.
Guestbook Appartamento della Baronessa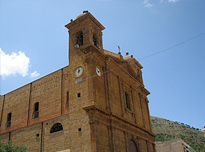 Esther & John

"Hi Laura and Martijn,
Thank you for the nice welcome and service throughout our stay. What a lovely apartment, the Baronessa! We enjoyed the atmosphere in the masseria and the delicious local products we picked up from our favorite shop in Balestrate, Bonta più.
What we really miss even more: opening the balcony doors in the morning and enjoying the courtyard in the morning sun… It looks like we'l have to go back soon 🙂
Sweet greetings from Apeldoorn,
Esther and John"
---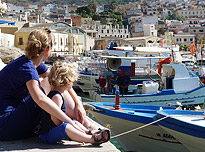 Rob, Carla & Bobbie
"Hi Laura and Martijn,
We really enjoyed the characteristic masseria mirabile. Appartamento della Baronessa is spacious, clean and fully equipped. The owner Paolo is very helpful. Our son (three years old) loved playing in the big yard and of course the animals (especially the donkey) and soon was able to find his way to the orchard with pears and other fruits.
Besides Appartamento della Baronessa, Laura and Martijn also booked five days for us at Baglio Carta. Beautiful rooms, great food, nice people and a nice large pool. For our daily groceries we went to Balestrate. We found Castellammare Del Golfo a bit cozier. We had some excellent food in restaurant "Il Patio".
Furthermore, Nature reserve the Zingaro is a must, San Vito lo Capo is nice for a day on the beach (has the most beautiful beach of Italy) and Palermo (in combination with Monreale) is really worth a visit. About renting the car at Jumbo's: a positive experience, transfer is great and service is good.
Thank you for a wonderful holiday!
Sincerely,
Rob, Carla & Bobbie"
---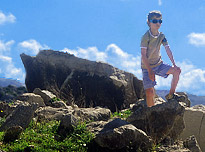 Famiglia Antonissen

"Due to our daughter's illness we weren't able to go home as planned. We had to prolong our stay in Sicily and we were really helped by Laura and Martijn. It was late July and the middle of the high season, and yet they were able to organize this wonderful location for us.
If you love authentic old buildings, then we highly recommend the Baronessa. Modern comfort is beautifully combined with the remaining historic details such as the sink in the bedroom and the beautiful tiled floor.
We had a great time and a very relaxing holiday especially because the children could play safely in the courtyard. Every day after breakfast they went straight out to play and cuddle with the kittens. In the evening the yard was a lovely place for mom and dad to enjoy a glass of wine and some tasty food from the Bonta Più.
Famiglia Antonissen"